Vaikobi LIMITED EDITION OCEAN RACING PFD - PINK/GREY
00144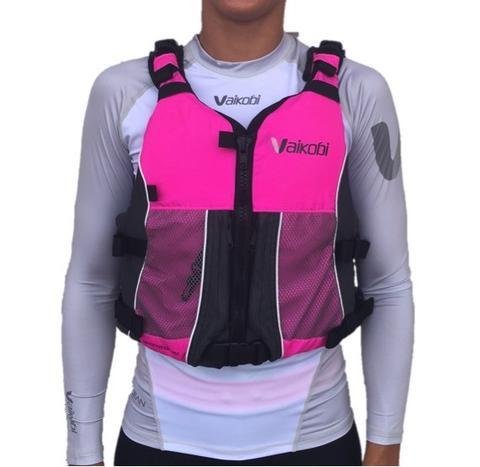 LIMITED EDITION OCEAN RACING PFD
Vaikobi continues to set the bar in performance paddling and we are proud to launch our limited edition Ocean Racing PFD design in the Pink/ Grey Colourway.
This sleek design features an easy access hydration hose holding system as well as two zip up fully enclosed front mesh pockets for storage of key safety items required for paddling offshore.
The Vaikobi Ocean Racing PFD will not only make you feel lighter and more comfortable in the boat, but will also make you highly visible to those around you for when you want to be seen.
Key Product Features::
- ISO 12402-5 (Equivalent to AS 4758 Type 2)
-Two fully closable mesh pockets with lanyard to store key safety items such as cell phone
- Super lightweight and breathable
- Hydro compartment on the back to store your hydration pack
- No side panels for maximum breathability
- Easy access mesh pockets for storage of energy gels
- Padded shoulders

- Front centre zip for ease of putting on
size
X small (0) small (0) medium (0) large (0) Extra Large (0)