The Gorge Downwind Champs are all wrapped at Hood River, Oregon, USA which saw some of the World's best paddlers battle it out on one of the World's best downwind courses.
Now in it's 2nd year, the 2016 Gorge Downwind Champs attracted an all star field of paddlers across SurfSki, Outrigger Canoe (OC) and Paddle Board (both SUP & Prone) who all arrived at this iconic Pacific NW venue to score a week of downwind runs.
The Gorge Downwind Champs is a unique event that includes 1 Race Day + 5 days of "Downwind Shuttles" where competitors are able to fit in as many downwind runs as they desire with a non stop shuttle bus (with trailer) service transporting competitors upwind 13km to Viento Park before screaming downwind back to Race HQ at Hood River.
It was not uncommon for competitors to fit in 3+ runs in a day when conditions were "on" and over 1200 paddle craft were shuttled during the week!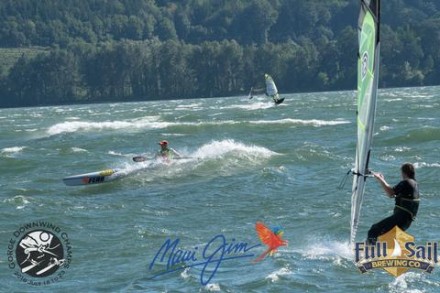 USA's #1 SurfSki Paddler, Austin Kieffer had been honing his downwind skills at the Gorge in a quest to score an upset over the internationals in town which included Sean and Kenny Rice and the Mocke Brothers- Jasper & Dawid from South Africa.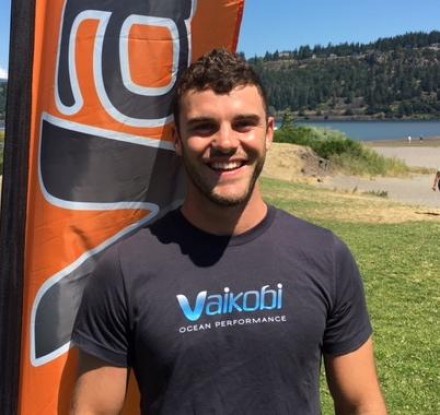 Vaikobi in partnership with North America's Number One Vaikobi Dealer- Ocean PaddleSports was stoked to get behind this fantastic event as major sponsors as well as providing competitors with access to the full range of Vaikobi performance gear at our Gorge Race HQ Store.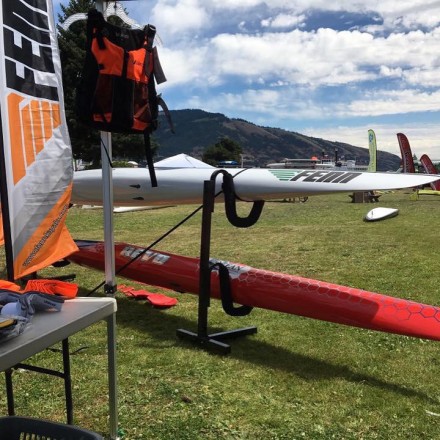 The 2016 Gorge Downwind Champs was this year part of the World Surfski Series (WSS) and Race Day was scheduled for Friday July 22nd with great anticipation for a cracking 23km Downwind Race.
Race Day eve saw significant thunderstorm activity hit the region around The Gorge which adjusted the weather pattern enjoyed over the previous week. Race day dawned with a mixed bag of conditions on the Hood River.
Race Conditions began with a fresh downwind section for the first 3rd of the race which petered out as competitors raced further down The Gorge. This decrease in wind and waves as the race went on, provided tough race conditions for competitors who had to use everything in the tank to keep on the pace.