What a fun day seeing everyone and watching Austin race against a talented double in the long course and a men's smoking fast K4 in the short course. Lots of laughs and even a nice day after a slight drizzle in the early morning.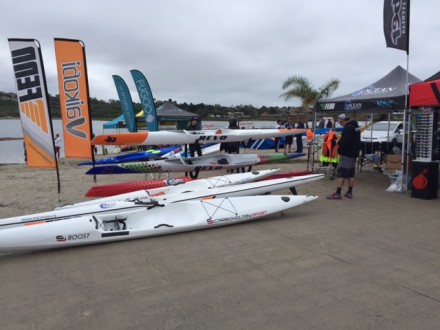 We displayed the new REVO kayaks and have them on sales for $995. These are beautiful fiberglass vacum, brand new skis, BUT REVO has changed many things on their newest designs and so these will not be representative of what you would be ordering in the future..SOOO BLOW OUT SALE. Also we had the new smaller ski the SPLASH from Carbonology ready to roll for the shorter,lighter paddler.
Once again TEAM FENN dominated all categories, winning singles long and short course(overall) Austin Keiffer, Double with Olympian Cliff Meidl and Rich Sprout…and age groupers following up!!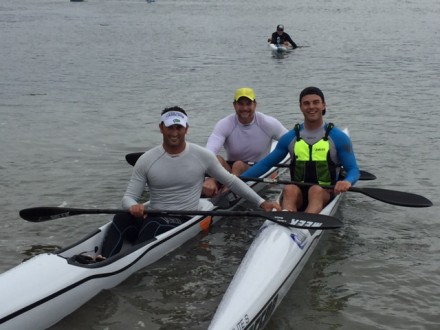 So thankful for all our friends and family that help us load and unload, since my neck surgery the lifting is the hardest part..and the easy up isn't so easy.
Until next time…Lanakila race and then DANA.
DE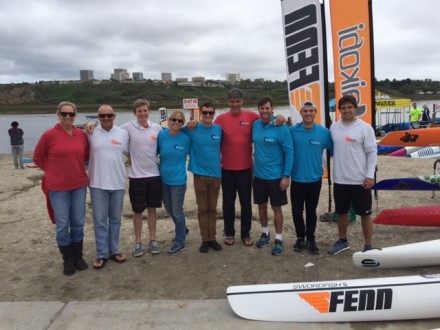 oh and look what I won in the raffle…HAHAHAHAHA